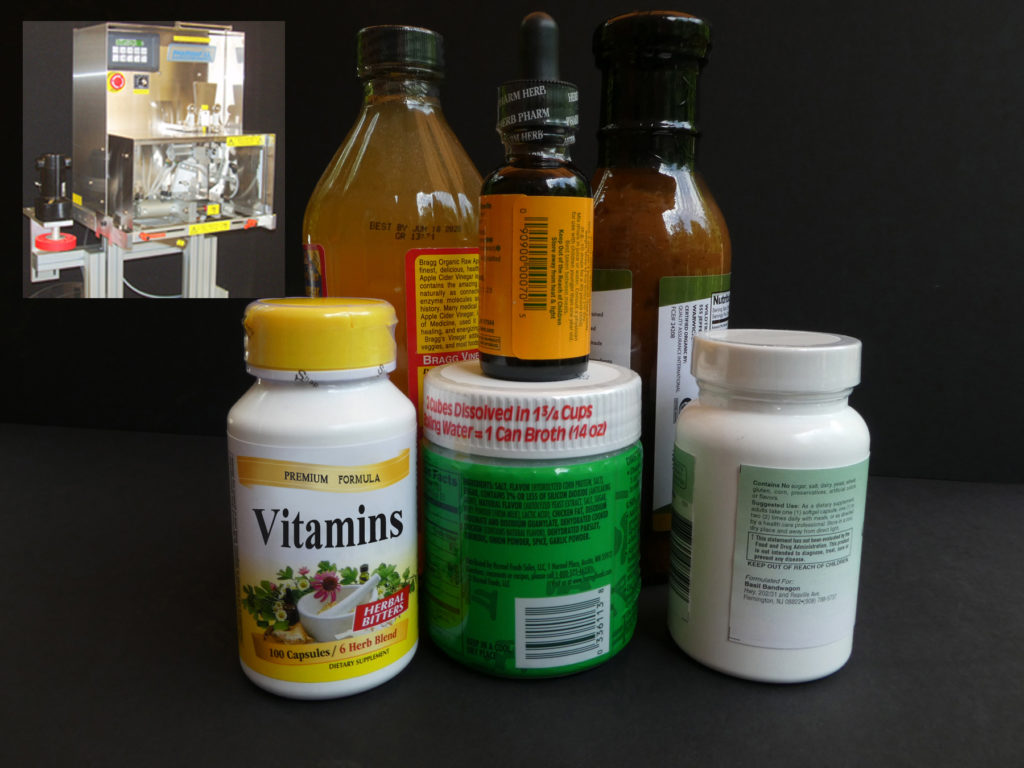 PharmafillTM NB1 from Deitz Co. Automatically Applies Tamper-Evident Bands
Wall, NJ: Packaging machinery manufacturer Deitz Co., Wall, NJ (www.Deitzco.com), has unveiled the Pharmafill NB1, Series II neck bander.  Automatically applying tamper-evident, plastic shrink bands and/or sleeve labels on bottles, vials, jars, tins, cans and other round and tapered containers, the Pharmafill NB-1, Series II neck bander features a versatile design with a wide lay-flat range that accommodates banding materials from 25 mm – 123 mm in width and up to 10 inches in length and caps from 14 mm – 76 mm in diameter. Ideal for packaging supplements, nutraceuticals, pharmaceuticals, cosmetics, foods, beverages and other liquid and dry products that require tamper-evident protection, the new neck banding machinery features a compact design inviting full, unencumbered access to the interior for easy material loading, visual monitoring and fast changeovers.
Designed and manufactured in the company's Wall, New Jersey, headquarters, the versatile Pharmafill NB1, Series II neck bander is FDA- and GMP-compliant and comes with both a PLC-controlled interface for intuitively easy operation and a built-in bottle spacing wheel for on the fly operation that seals up to 100 bottles per minute. The automated shrink band machine integrates stainless steel in bottle contact areas with anodized aluminum for structural strength and reliable, low-maintenance performance over the long term. A modular design for growing companies, the neck bander comes with a band spreader tool for fast startup and is available with a companion conveyor or may be installed on an existing conveyor. Print registration for labels and logos is an optional feature. Deitz also offers Pharmafill heat shrink tunnels to complete the sealing process such as its latest, the HT6B.
For more information, contact the sales staff, Deitz Co., Inc.; 1750 Route 34, PO Box 1108, Wall, NJ 07719 USA; 732.681.0200; Fax 732.681.8468; www.deitzco.com; sales@deitzco.com.