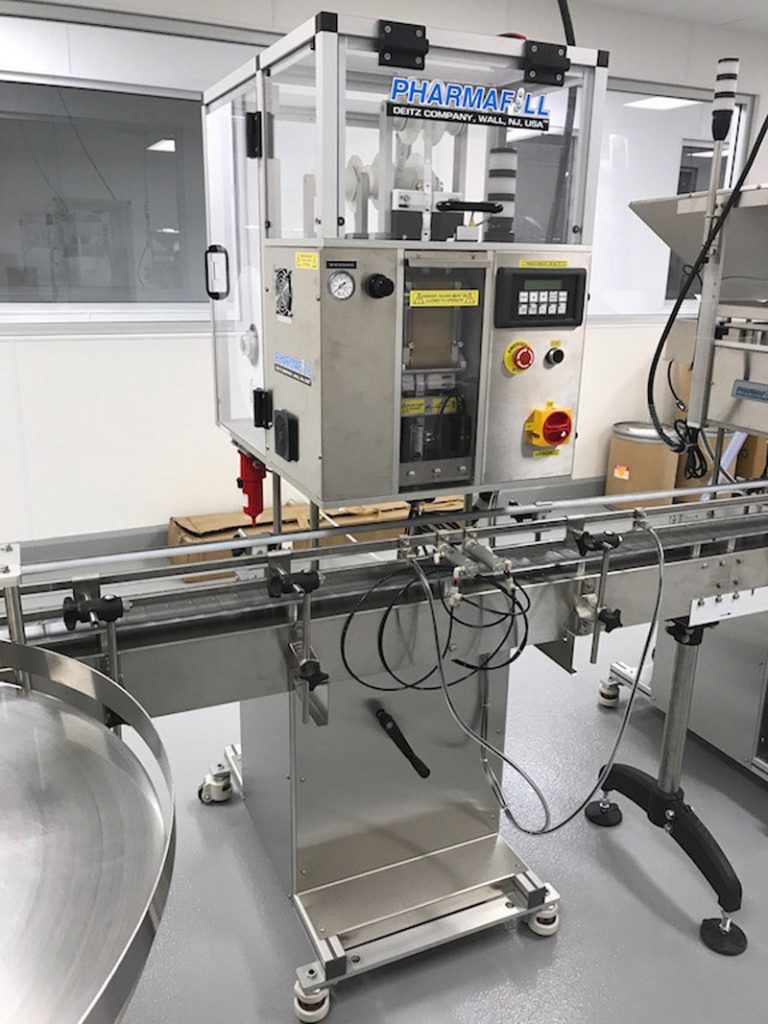 PS1 Packserter from Deitz Company Automatically Verifies Proper Feed from Strip
Wall, NJ: The Pharmafill(TM) PS1 Packserter from packaging machinery manufacturer Deitz Co., Wall, NJ (www.Deitzco.com), features a proprietary Cut Length Sensor System that automatically verifies the desiccant, oxygen absorber or other packet has been properly fed from the continuous strip before allowing it to be cut for inserting. Included as standard, the Cut Length Sensor System uses dual fiber optic sensors to constantly check for long feeds and short feeds and, in the event of a misfeed, automatically stop the machine's operation, flash the red stack light and alert the operator before the cutting mechanism could slice the pouch and spill its contents. When corrected, the system may be quickly restarted via the touch-screen HMI.
Devised to improve reliability and prevent line downtime in filling and packaging of foods, pharmaceuticals, supplements, nutraceuticals and other moisture-sensitive products, the PS1 with the Cut Length Sensor System permits desiccant insertion of one or multiple packets into bottles or other containers at speeds of up to 100 per minute in non-stop, unattended operation. The Deitz Packserter sensor system operates effectively with a wide range of packets in varying materials and thicknesses and with a variety of containers in different shapes and sizes.
The PS1 Packserter is manufactured at the company's Wall, New Jersey, headquarters with food-grade stainless steel construction, PLC controls with touch-screen interface, a hinged safety panel for interior access, and pneumatic cutting assembly on a compact footprint measuring just 20 inches across. The inserting machine ships fully tested with a full warranty.
For more information, contact the sales staff, Deitz Co., Inc.; 1750 Route 34, PO Box 1108, Wall, NJ 07719 USA; 732.681.0200; Fax 732.681.8468; www.deitzco.com; sales@deitzco.com.
# # #