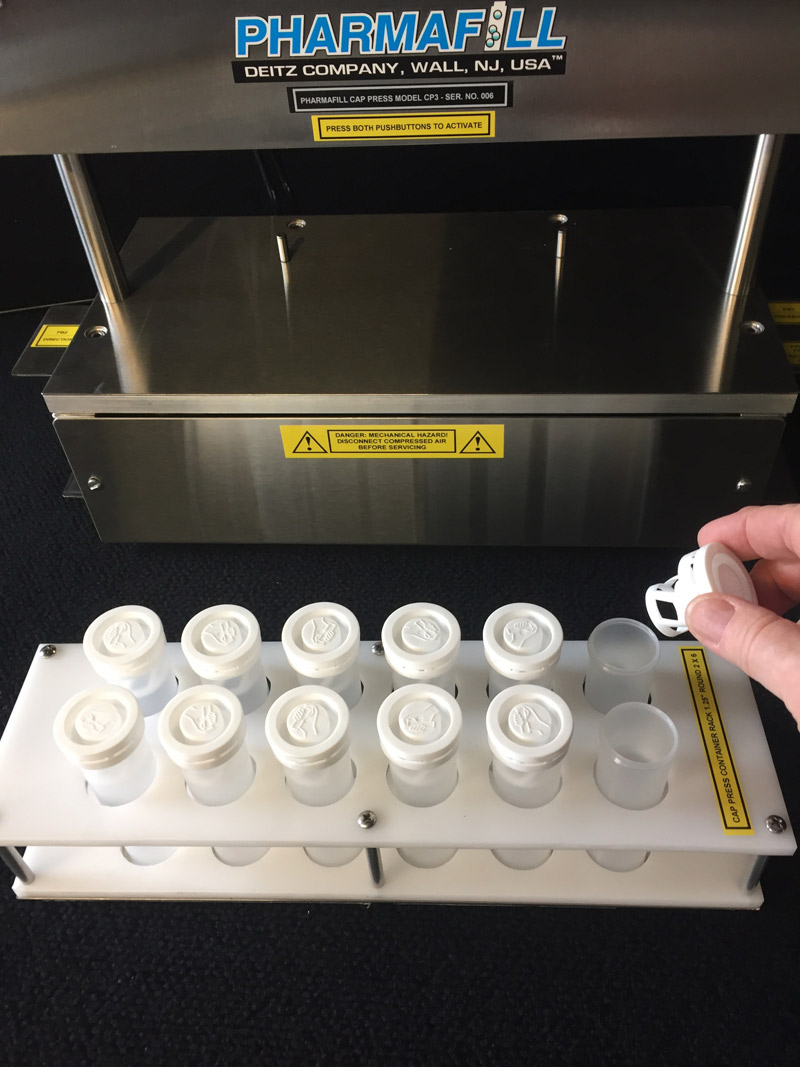 Caps are placed on top of bottles in a magazine.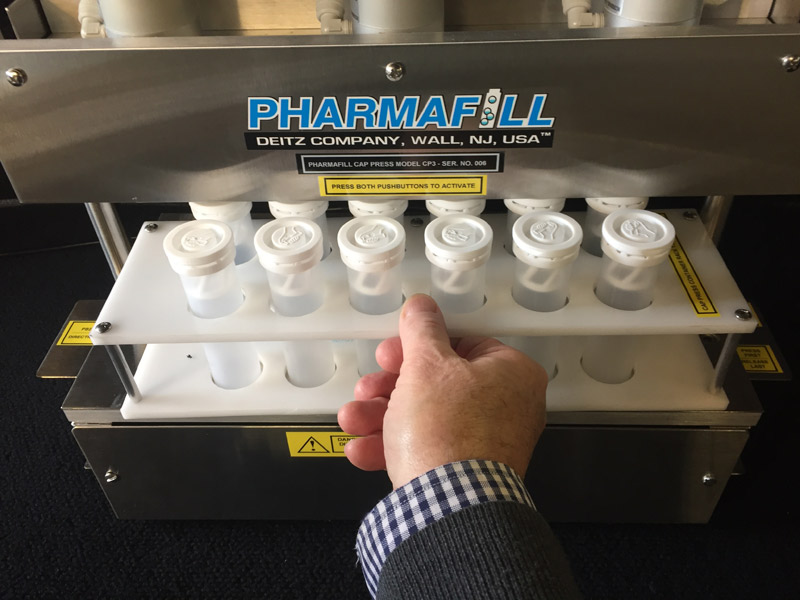 The operator places the magazine into the cap press.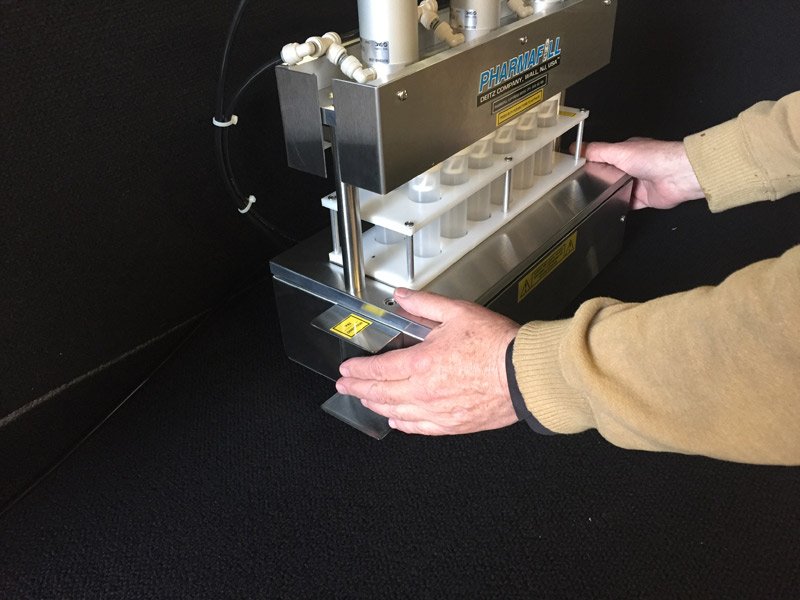 When both buttons are pressed at the same time on opposite sides (for safety), the cap press presses all of the caps onto the bottles.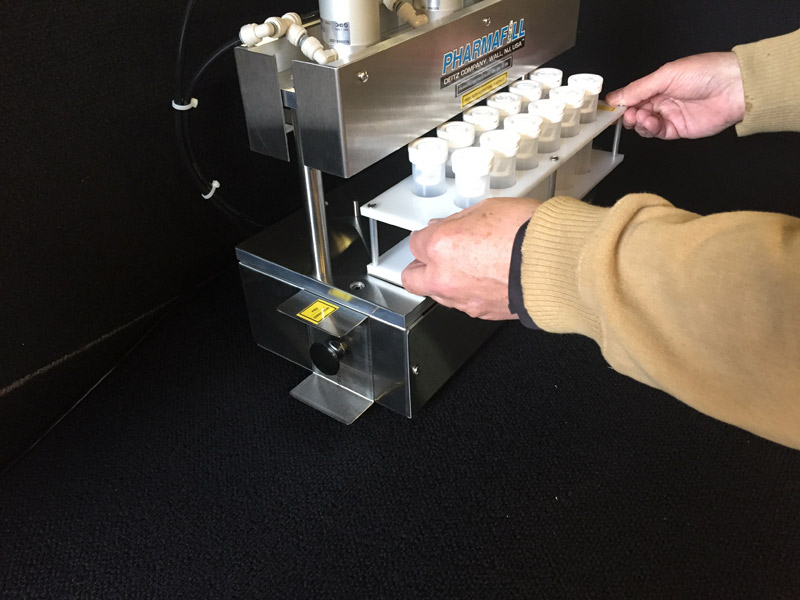 The magazine is removed from the cap press and the capped bottles may be removed.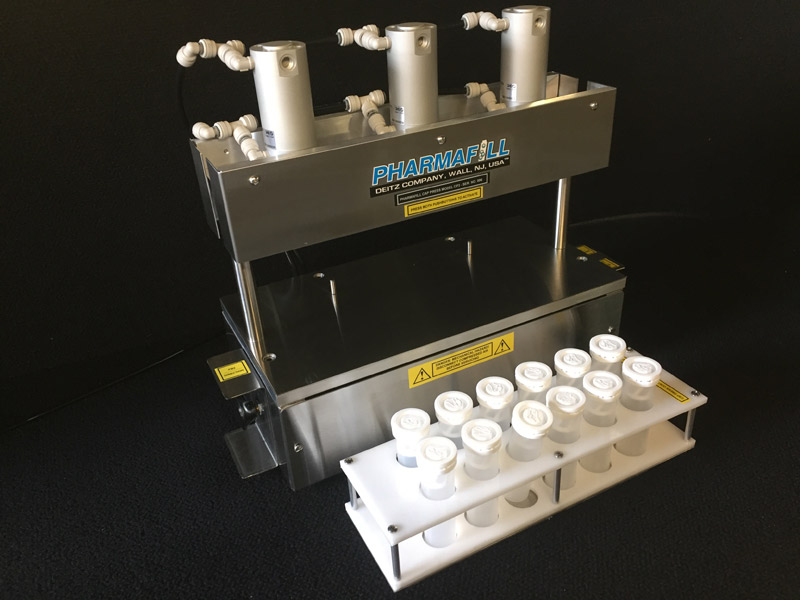 The Cap Press CP3 capper makes fast work of what used to be a tough, manual process.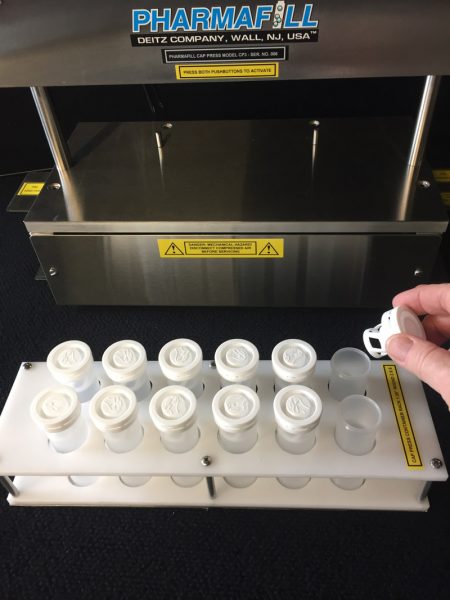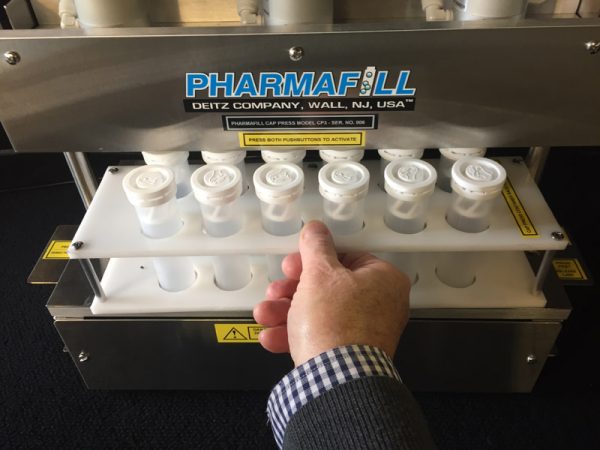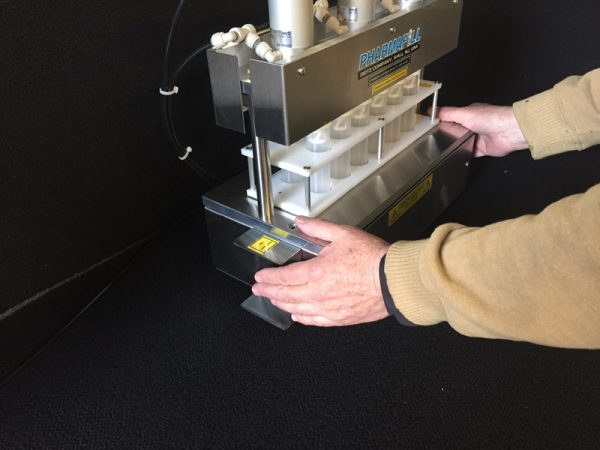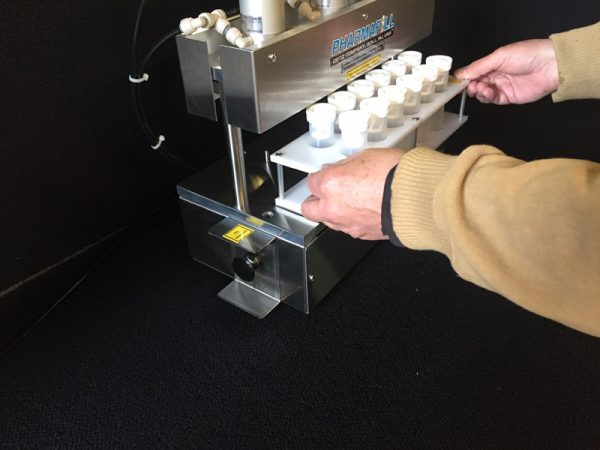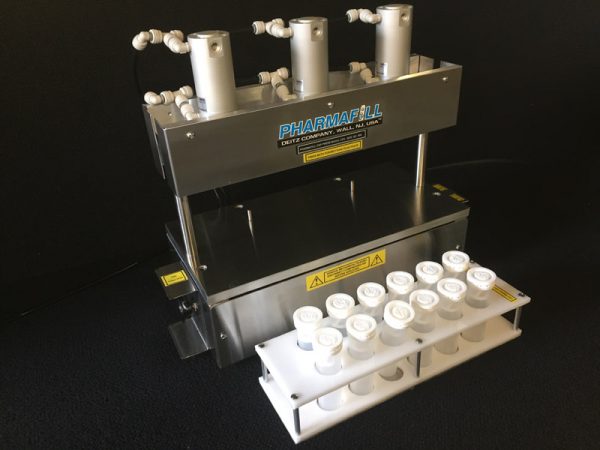 For bottles with press-on or snap-on caps, save time in capping with our new Cap Press CP3. This semi-automatic bottle capper presses the caps onto bottles fast and easily, replacing difficult, labor-intensive manual capping with a safe, simple approach that entry level workers can quickly master. No need for a high-priced, fully automated, conveyor-fed capping machine when managing modest volumes.
To operate, filled bottles are set in a magazine – up to 12 at a time – with caps loosely placed on top. Then the magazine is placed under the press plate. Pressing the two buttons on opposite sides of the capper machine at the same time triggers the pressing action that presses the caps onto the bottles. Then the magazine may be removed and reloaded. For even faster, more efficient production, multiple magazines may be pre-loaded with bottles and caps. The clever design limits the downstroke of the press plate to securely press on the caps without risking damage to the bottles.
Compact Capper, Tabletop Design
This capping machine goes wherever it's needed. The Cap Press measures just 19 inches across x 8 inches deep x 16 inches in height and operates without electricity using compressed air at 100 PSI. It fits on nearly any desk or tabletop, and at barely 20 lbs., it's completely portable and easy to move and store.
After capping, tamper-evident bands may be automatically applied on our NB-1 Neck Bander.