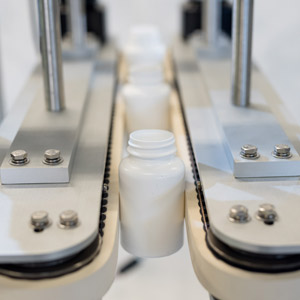 This hugger belt conveyor automatically captures bottles and transfers them without stopping their flow.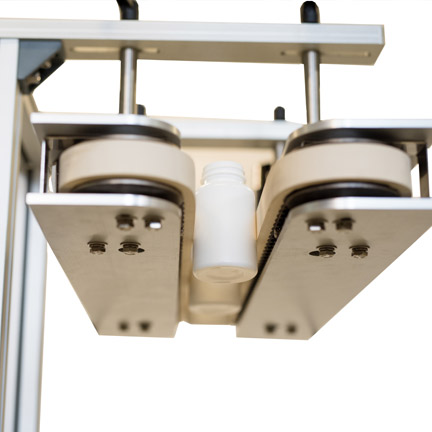 Bottles may be moved over a printer for printing on bottle bottoms.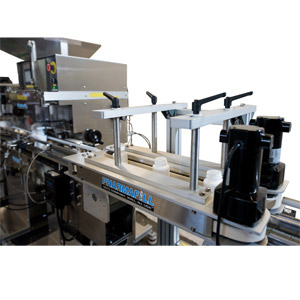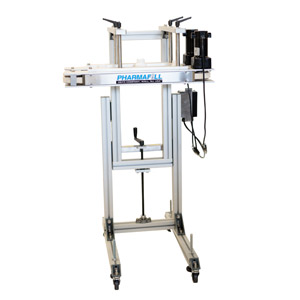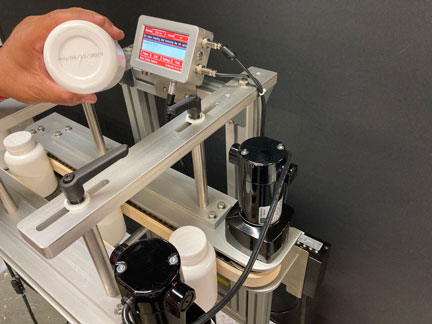 Printing for traceability on the bottoms of bottles is easy with the Deitz bottomless conveyor. Shown with integrated printer.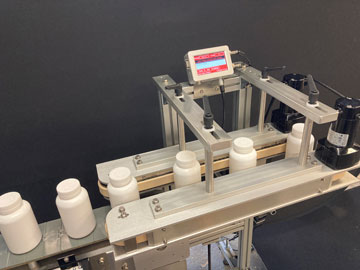 The bottomless conveyor and companion printer are offered as one unit for smooth installation and operation.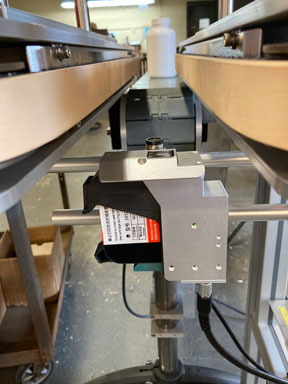 Bottomless conveyor holds bottles over the printer for marking without stopping the flow.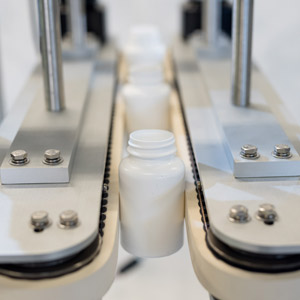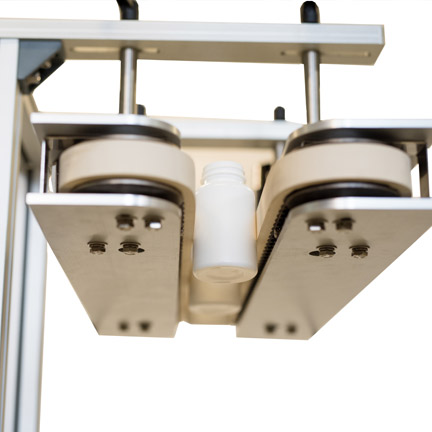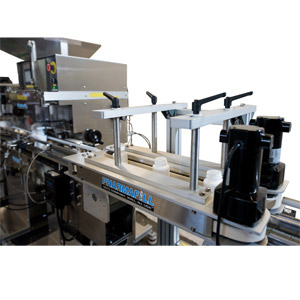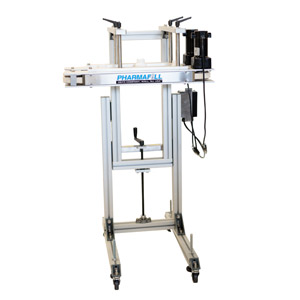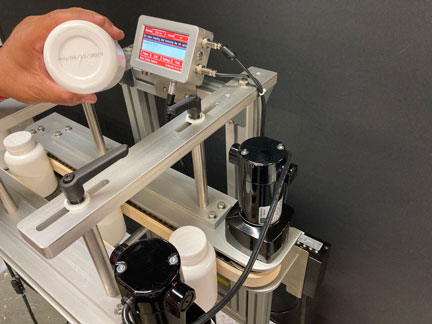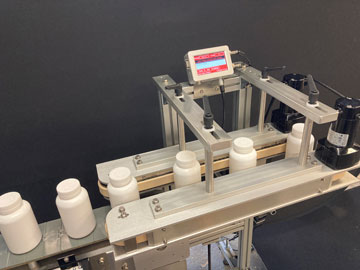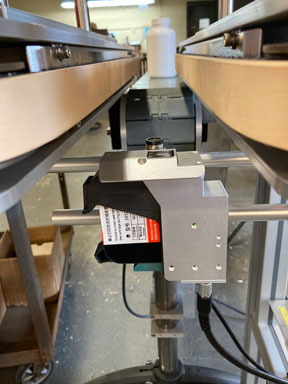 For our fastest, easiest way to print on the bottoms of bottles, use our Pharmafill Bottomless Conveyor. There's no need to rotate, stop or divert the bottles, no need to slow them down at all or manually move the bottles to the printer and back. Just set our BCV1 Bottomless Conveyor above a laser marking device, thermal inkjet printer, continuous inkjet printer or other coding system within your existing packaging line. Without disrupting the flow, the bottles move onto the infeed conveyor and as dual side belts gently grip the bottles, the bottom drops away and exposes the bottom to the printer. Once printed, the bottles continue downstream for packaging.
It's ideal for companies that need to print lot codes, date codes, serial numbers and other markings on the bottle bottom for traceability:
Supplements
Cosmeceuticals
Pharmaceuticals
Food and nutrition products
Household chemicals
With variable speed control, it's easy to match the speed to other conveyors.
What Else?
Bottles come in different shapes and sizes so our Bottomless Conveyor can be quickly adjusted to fit the height and width. One person can make these adjustments in seconds for fast changeovers.
It's easy to integrate this hugger belt conveyor into your existing packaging line. Just mount it on a standard conveyor (hardware included) or set it on our sturdy, adjustable-height lift stand as an option. Then the height can be adjusted and it can be moved from one area to another.
It also works well for transferring the bottles from one point to another. Set it between two conveyors and instead of using passive diverters like dead plates, you can use our bottomless hugger transfer conveyor as as an active transfer mechanism. This provides superior control without requiring back pressure from the bottles that can knock bottles over on their sides.
Electrical Requirements: 110 VAC, 1.0 Amps