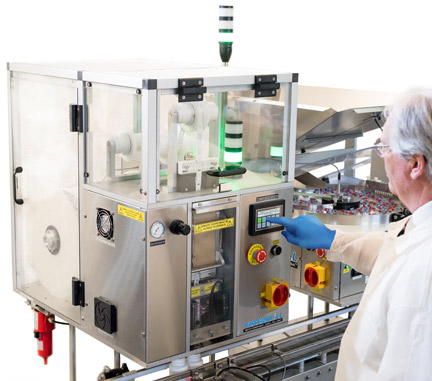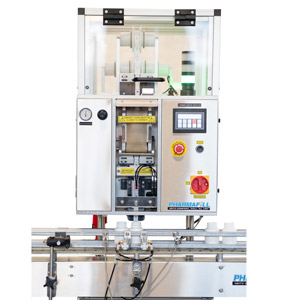 This PS1 Packserter(TM) automatically inserts desiccants from a strip into bottles.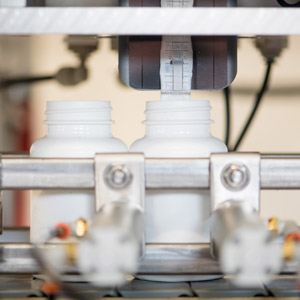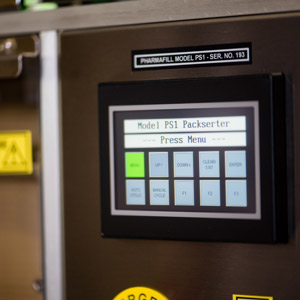 PS1 Packserter comes with Deitz Company's proprietary, touch-screen HMI for fast, easy setup and operation.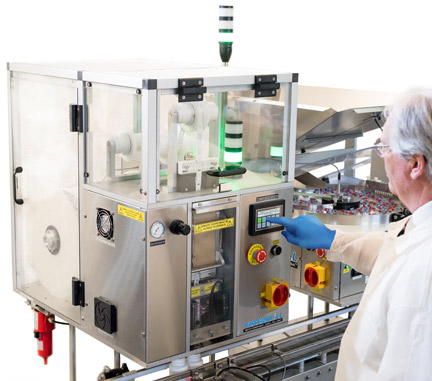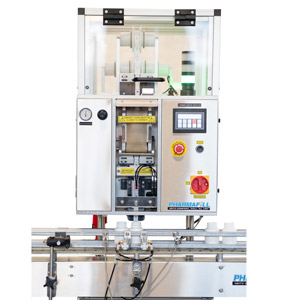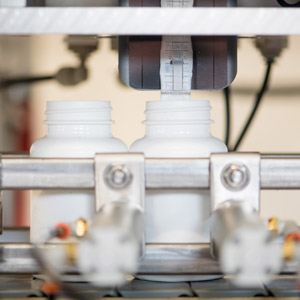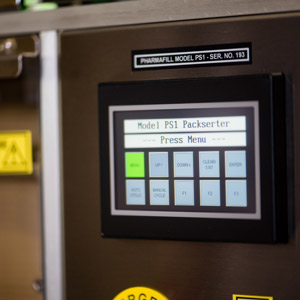 Insert desiccants and oxygen absorbers in your bottles fast, easily and automatically with our versatile, affordable PS1 Packserter pouch desiccant inserter. Just roll it up next to any conveyor, load the roll of packets onto the spool, set the controls to fit your bottle and packing line and press start. Our desiccant inserting machine automatically feeds the continuous strips of oxygen absorbers and desiccants, separates them into individual packets and inserts them into bottles with impressive precision at high speeds up to 100 packets per minute. Insert one packet per bottle or multiple packets per bottle.
It's ideal in controlled atmosphere packaging for preserving:
Vitamins and supplements
Nutraceuticals
Pharmaceuticals
Cosmeceuticals
Coffee
and other products where moisture, odor and other volatiles need to be addressed to keep the product dry and extend shelf life.
The Versatile, Adjustable Desiccant Inserter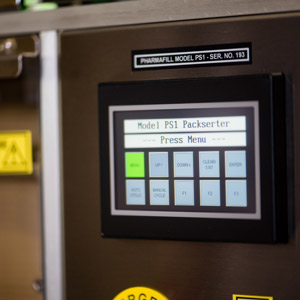 With advanced PLC controls in a touch-pad interface, our automatic, inline desiccant inserting machine  is easy to setup, easy to use and easy to adjust for different products. You can adjust our inserter based on the conveyor speed, packet feed roll speed, packet material thickness and other factors. We designed it to accommodate different material widths using only a small number of change parts for fast changeover that any line technician can do in a few minutes. We also mount our inserter on top of a variable height lift platform so the inserter height can be raised or lowered in seconds based on the bottle height without having to adjust the conveyor.
Automated Inserting Safety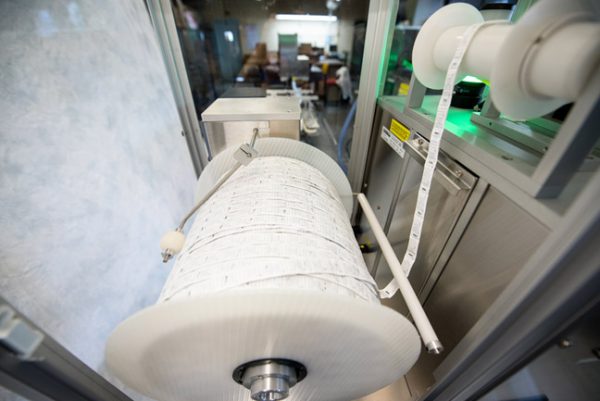 You can feel comfortable letting our PS1 Packserter sorbent inserter run unattended hour after hour. Its spool system feeds the strip smoothly and consistently. If the packet supply has ended or if no bottles are set under the exit tube then our inserter automatically detects the problem, raises an alert and stops the machine. It also automatically detects if a cut packet has blocked the exit tube or otherwise has not been properly loaded into the bottle and stops the machine. Along with emergency stops, machine safety guarding and other safety advances, we designed our PS1 for extra safe knife management. When adjustments to the blade or removal and replacement are needed over time, the blade may be removed with the complete cutting unit intact to prevent the need for contact with the blade.
What Else?
Brushless DC step motor drive for repeatability and reliability
Easy access, positive drive, belt feed mechanism
Pneumatically-operated knife assembly
Intuitive, 3-color stack light (Green/Yellow/Red) for high-visibility status indication
Food-grade stainless steel, anodized aluminum, acetal & polycarbonate construction
Hinged panel cover for easy access to machinery internals
Dimensions
Footprint: 20" wide x 30" deep (51cm X 77cm)
Height: Adjustable from 66" to 75" high (168 TO 190 cm)
Filling Height: Adjustable from 67" TO 76" (171cm to 193cm)
Standard Conveyor 4.5" wide x 36" to top surface (12cm x 92 cm)
Bottle Height: From 1" to 9" (2.5cm to 23cm)
Electrical Requirements
120 VAC, 5.0 Amp, 50/60 Hz